20 July 2020
Need to place multiple orders online? Only pay one delivery charge with DPD Local Services
Our website now only charges carriage for your first DPD order, any other orders placed in the same day will be shipped without any additional carriage charges, as long as all parcels are leaving us on the same day, and are all going to the same address via the same delivery service*. This is all calculated automatically by the website and available services will display "FREE" in the courier charge column when placing additonal orders.
Here's how it works...
Place your first order via the website as normal, our standard delivery charges will show and apply for your first order if the value is below any of our free delivery levels: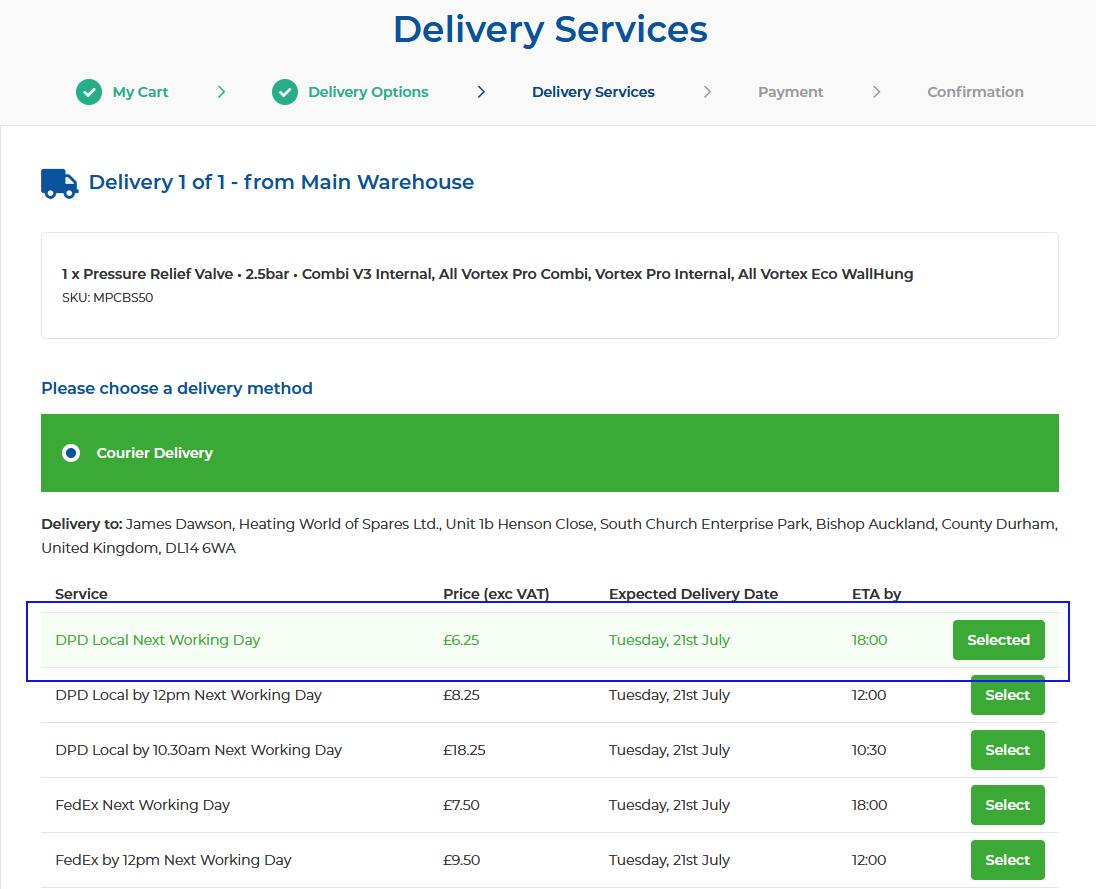 Once you've placed the order, you'll see a note at the end letting you know any additional orders placed today going to the same address can be shipped without any additional carriage charges: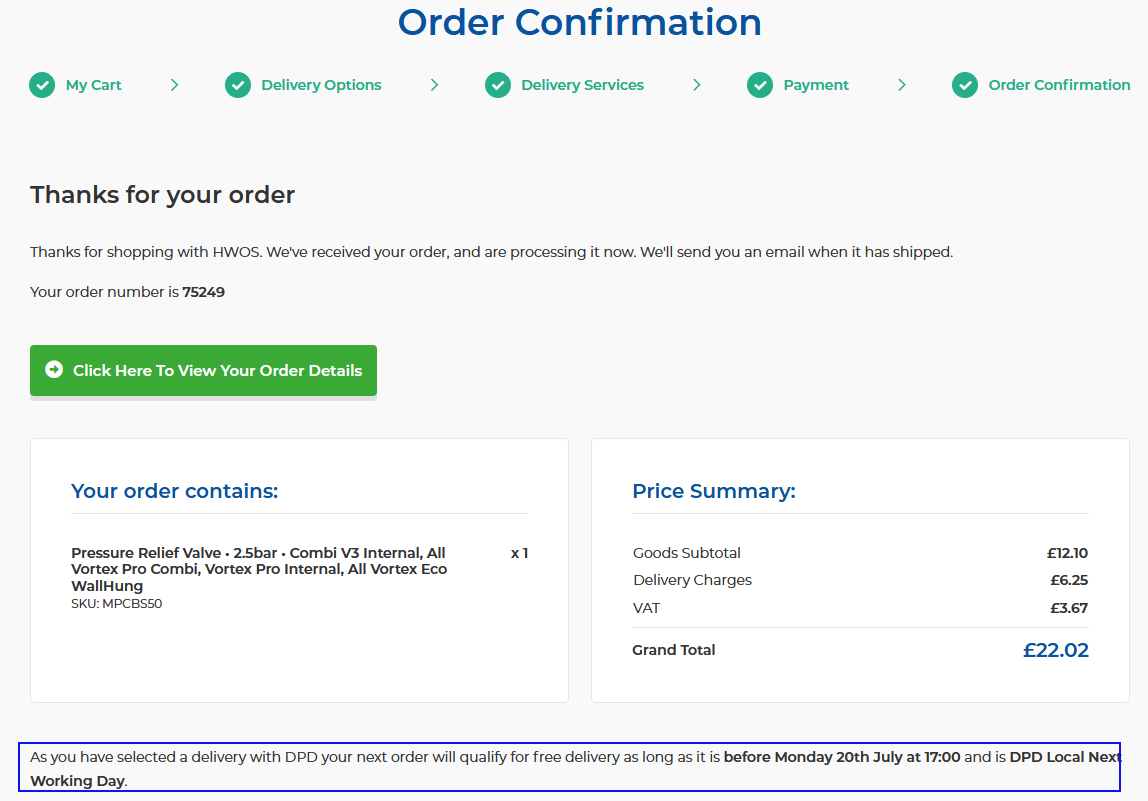 If you've forgotten something or need some more parts for another job later in the day, just add them to your cart and follow the checkout process as normal. Once you get to the point where you can select the delivery service you wish to use, you'll see the same delivery service chosen earlier will now be displayed as "FREE" and you won't be charged any carriage when placing this additional order: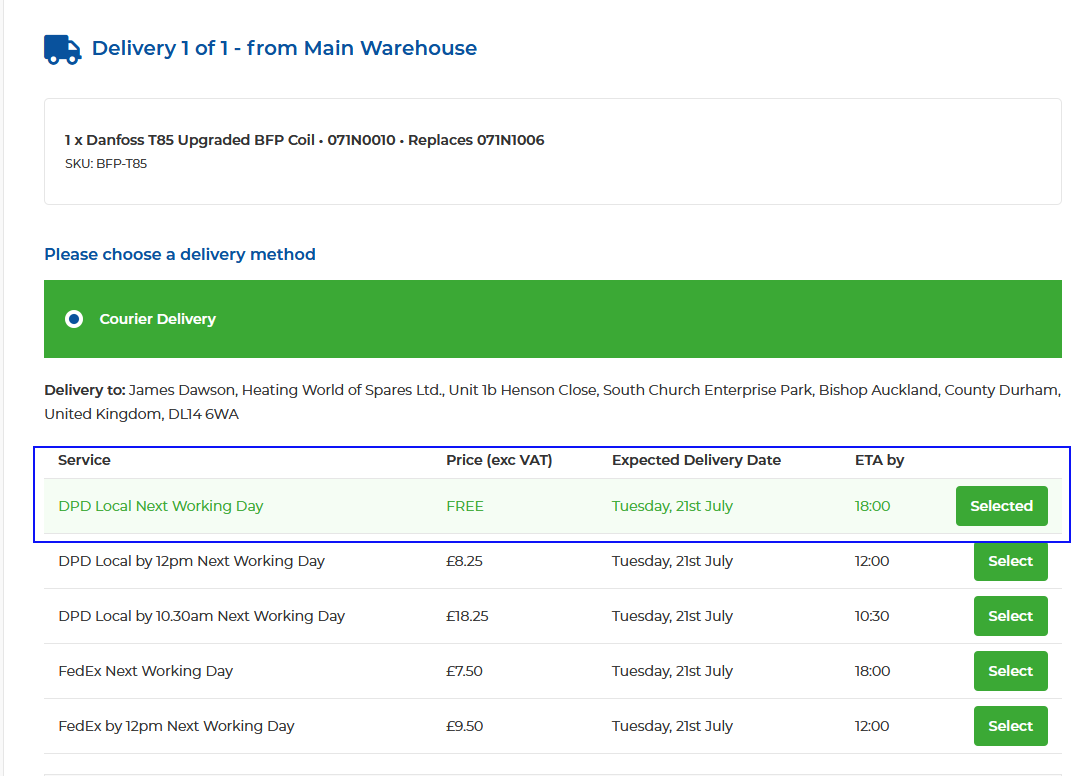 You can place as many orders as you like without being charged for carriage again, as long as all the orders leave us on the same-day, are being shipped to the same address and you select the same delivery service each time.
We're constantly looking to improve our services and our website and make everything as simple and easy-to-use as possible.
As always if you have any comments or feedback regarding our services, website or anything else in general we'd love to hear from you, please contact james@hwos.co.uk or call our office number as usual.
Many thanks, Team HWOS.
*Apples to England, Wales and Scottish Lowland addresses only. Applies DPD Local Next-Day and DPD Local Next-Day Pre-12 services only.